Our Solution: Arabella!
Our 2017 FRC robot, Arabella meaning grace and beauty.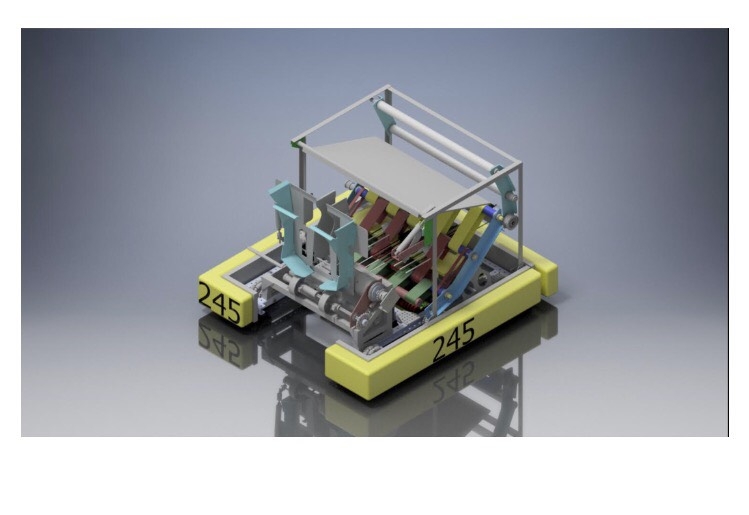 Thank you to our amazing sponsors for their incredible support! Our robot would not be possible without them!
---
Photos of Arabella at Competitions
Links to competitions:
FIRST in Michigan Kettering University District #1
FIRST in Michigan Escanaba District
FIRST in Michigan Troy District Event
FIRST in Michigan State Championship
FIRST World Championship in St. Louis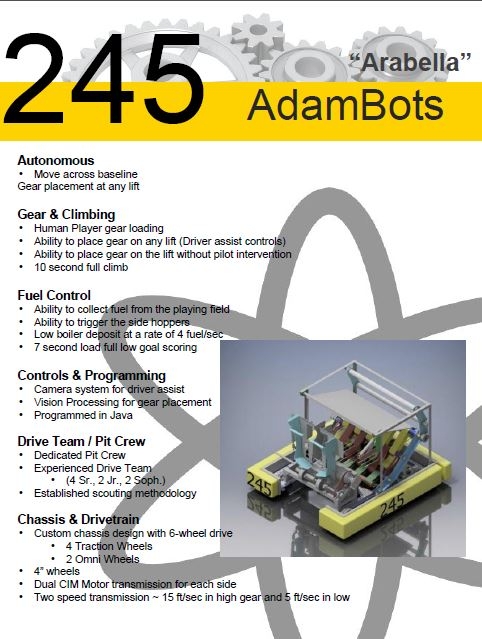 Brief Recap
Kettering District #1
Fifth Seed
Fourth Alliance Captain
Quarter-Finalist
District Chairman's Award Winner
Escanaba District
Second Seed
Second Alliance Captain
Finalist
Entrepreneurship Award
Troy District
Rank 17th
1st Pick by Team 226, Hammerheads
Member of 6th Alliance
Quarter-Finalist
Imagery Award
Michigan State Championship – Dow Division
1st Pick by Team 5150, Hybrid Hornets
Member of 7th Place Alliance
Semi-Finalist
Entrepreneurship Award
Michigan Regional Chairman's Award Winner
World Championship – Archimedes Division
Fourth Seed
3rd Alliance Captain
Division Quarter-Finalist
---
Chassis & Drivetrain
Custom chassis design with 6-wheel drive
4 Traction Wheels
2 Omni Wheels
4" wheels
Dual CIM Motor transmission for each side
Two speed transmission ~ X ft/sec in high gear and X ft/sec in low
---
Gear and Climbing
Human Player gear loading
Ability to place gear on any lift (Driver assist controls)
Ability to place gear on the lift without pilot intervention
10 second full climb
---
Fuel Control
Ability to collect fuel from the playing field
Ability to trigger the side hoppers
Low boiler deposit at a rate of X ft/sec
7 seconds to empty full load into low goal
---
Controls & Programming
Potentiometer to control angle of arm
Camera system for driver assist
Vision Processing for gear placement
Programmed in Java
---
Autonomous
Move across baseline
Gear placement at any lift
Low boiler scoring
Hopper triggering
Drive Team / Pit Crew
Dedicated Pit Crew
Experienced Drive Team (4 Sr., 2 Jr., 2 Soph.)
Established scouting methodology
---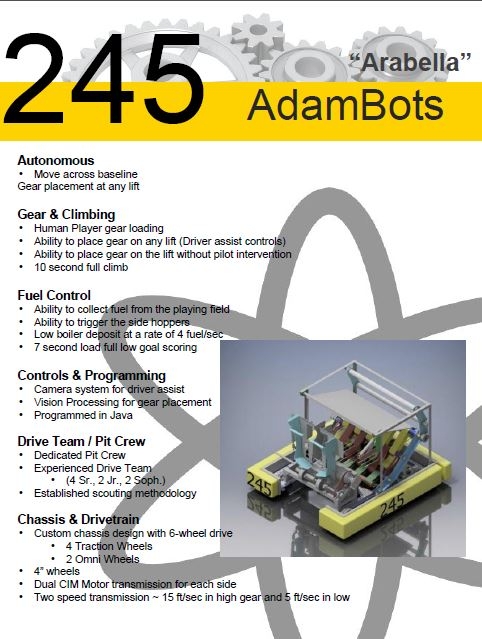 The 2017 FRC Game, FIRST STEAMWORKS
The Field

FIRST® STEAMWORKS, the 2017 FIRST® Robotics Competition game, invites two adventurers' clubs, in an era where steam power reigns, to prepare their airships for a long distance race. Each three-team alliance prepares in three ways:
1. Build steam pressure. Robots collect fuel (balls) and score it in their boiler via high and low efficiency goals. Boilers turn fuel into steam pressure which is stored in the steam tank on their airship – but it takes more fuel in the low efficiency goal to build steam than the high efficiency goal.
2. Start rotors. Robots deliver gears to pilots on their airship for installation. Once the gear train is complete, they turn the crank to start the rotor.
3. Prepare for flight. Robots must latch on to their airship before launch (the end of the match) by ascending their ropes to signal that they're ready for takeoff.
Game Pieces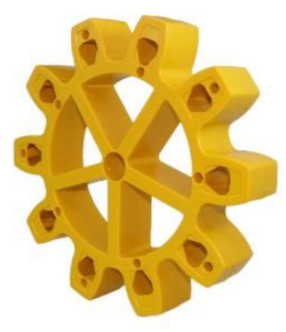 FIRST STEAMWORKS is played using two game pieces. Balls, that are called fuel, and gears. Fuel is put into the boiler to build steam pressure to get the airship to get ready for flight. The gears are delivered to the lifts on the airship by the robot. Human pilots on the airships lift the gears into the airship and place them in gear assembly that drive rotors.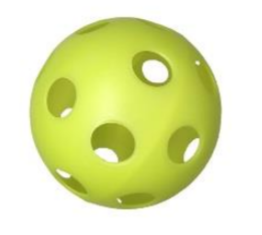 Autonomous Period
During Autonomous, robots can score by moving past a specific point, collecting gears, and placing fuel into the boiler.
Human Players
One exciting new element of this year's game is that people will be on the field during the game. Each alliance has an airship on the field with two pilots. These do not replace the human player but expand the drive team to five members.
Teleoperated Period
During the remaining 2 minutes and 15 seconds of the match, called the teleop period, robots are controlled by student drivers. The alliance scores fuel and places gears on the lifts to ready the airship for takeoff. In the last 30 seconds of the game, pilots deploy the rope on the air ship and the robot will climb it to activate the touch pad. This means the robot is ready for takeoff. Each robot ready for takeoff earns 50 points.
Scoring


Alliances are ranked by earning Ranking Points. Ranking points are awarded for winning or tied match results. Alliances also earn ranking points by scoring enough fuel to create 40 Kilopascals of steam and engaging all four rotors on the airship.