2016 FRC Center Line District Event
By Nina Janies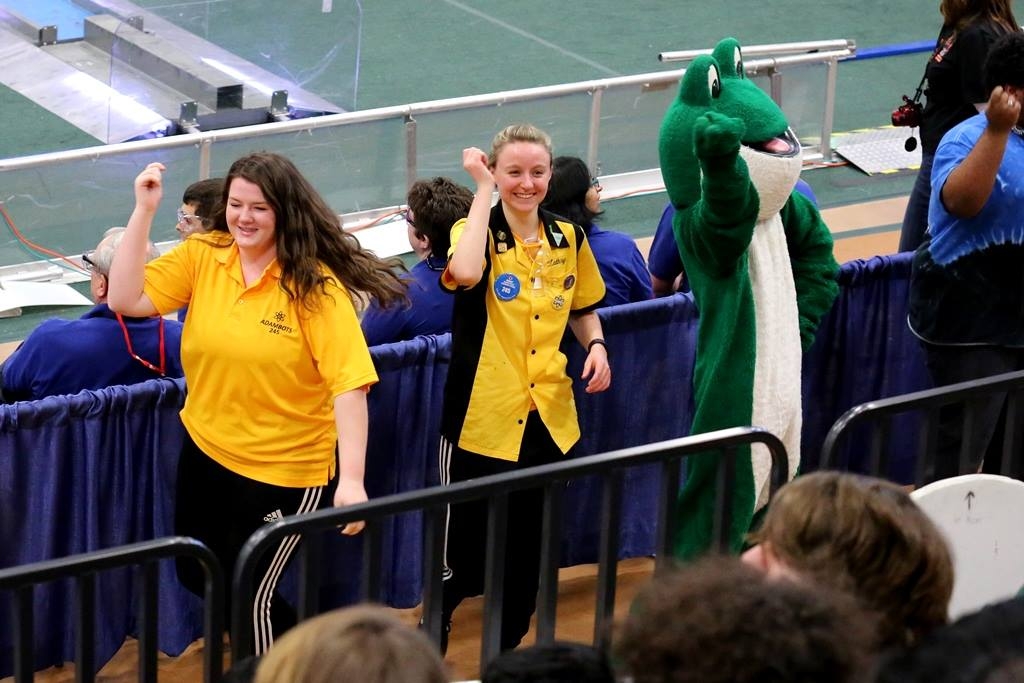 This past weekend the AdamBots competed at the Center Line District Event. After qualifications we were in 12th place. During alliance selections, we were the first pick of the 6th alliance with teams 910, the Foley Freeze, and 5623, the Robotic Rams. Unfortunately we were eliminated in the quarterfinals with some close matches.
However, the AdamBots did win the Entrepreneurship Award! Good job to our Business Plan team!
The AdamBots also had two semifinalists for Dean's List, Keerthi and Megan, competing at this competition. Congratulations to Megan for being a finalist at this event! Megan will be at the Michigan State Championships in Grand Rapids to compete for this award.
Catch the AdamBots again this week when they compete at the Queens City Regional in Cincinnati on March 31st through April 2nd.